Honorable Augustine M. Manoballah
DEPUTY DIRECTOR GENERAL FOR ADMINISTRATION
Hon. Augustine M. Manoballah – DEPUTY DIRECTOR GENERAL/ADMINISTRATION. Hon. Manoballah is the immediate deputy Head of the National Fisheries and Aquaculture Authority, appointed in February 2018 and reappointed for a second term in February 2022 by H.E. Amb. George M. Weah, President of the Republic of Liberia.
Augustine M. Manoballah is a high potential business administrator and maritime practitioner with more than 10 years of experience in the business and maritime industry.
Augustine's professional journey in the maritime industry started in 2012 when he enrolled at the University of Ghana/Regional Maritime University where he obtained a Master of Art (MA) degree in Port and Shipping Administration. During his studies, he took particular interest in modern port management systems, maritime law, fisheries governance and commercial shipping. More broadly, he was interested in digging deeper in how shipping and the maritime industry in general contribute to economic development. As a result of his studies at the Regional Maritime University and his work over the years, he possesses technical knowledge of ports and shipping management, maritime administration, marine operations and logistics, marine insurance and maritime law, and maritime safety and environmental protection. In 2017, Augustine was awarded the prestigious African Leaders of Tomorrow Scholarship to pursue a Master's degree at Carleton University, one of the top universities in Canada. Specializing in Public Policy and Administration at Carleton, Augustine did policy research and analyses in diverse areas including multimodal transport, water governance and political participation in developing countries. However, he cut short his program to honor his preferment by H.E. Dr, George Manneh Weah, President of the Republic of Liberia, to serve his country in the role as Deputy of the Fisheries Authority. He holds a BBA in Accounting from the AME University in Monrovia (2010).
Augustine M. Manoballah astoundingly combines his business acumen with his professional work in the maritime sector. He has wealth of public and private sector experience as a Finance and Administrative Manager, offering over ten years of successful financial and managerial expertise specializing in financial reporting, budgeting, organizational management, monitoring and evaluation, and asset management. He has a solid business background with strong knowledge of financial analysis, market research and analysis, GAAP, business planning and risk management.
In his quest to further develop his professional career, he has bagged several Professional Training Certificates to include: Managerial Accounting and Corporate Control, Taxes and Decision making, and Financial Reporting from Indiana University, Structuring and Negotiating Fisheries and Concession Agreements from the African Legal Support Facility (ALSF), Practice of Audit from the University of Illinois, Forensic Accounting and Fraud Examination from West Virginia University, Public Financial Management (PFM), and Financial Programming and Policies: Macroeconomic Accountants and Analysis from IMF, Successful Negotiations: Essential Strategies and Skills from the University of Michigan, Accounting System, Structure and Information Management, and Reporting Firm Resources, Obligations and Performance from the New York Institute of Finance, Training in International Public Sector Accounting Standards (IPSAS)-MFDP, Training in Employability Skills-SPARK Liberia, Training in Investment & Entrepreneurship TICEIT Foundation Accra, Training in Responsible Leadership on Transparency and Good Governance-YALI Network, among others. Beyond his appointed portfolio, he also serves as the Alternate Commissioner of Liberia at the International Whaling Commission (IWC). He teaches management and business courses at the Starz University in Liberia. For his professional association, he is a member of the Institute of Public Administration of Canada (IPAC), and an Affiliate Member of the International Association of Marine and Shipping Professionals (IAMSP). He is also an ambassador of peace and a member of the Young Ambassadors for Peace in Liberia.
In 2018 and 2022, Augustine M. Manoballah was appointed by H.E President George M. Weah as immediate deputy Head of the National Fisheries and Aquaculture Authority. In this role, he does not only oversee the administrative and business activities of the organization, but also actively participates in negotiations and business development. He is credited for his extra skills in mediation and problem-solving, effective management and supervision, group management and representation, as well as good oral and written communications skills. Before his appointment, he worked as Business Analyst at the Liberia Maritime Authority from 2013 to 2018. In this role, he was actively involved in the development policy and business concept papers covering inland water transport, maritime strategy, port governance, etc.
His research focuses on modern port management systems, fisheries governance and management, development of downstream and upstream business development in the fishery industry and business innovation and leadership.
He is married to Pamella E.O. Manoballah and has 3 children.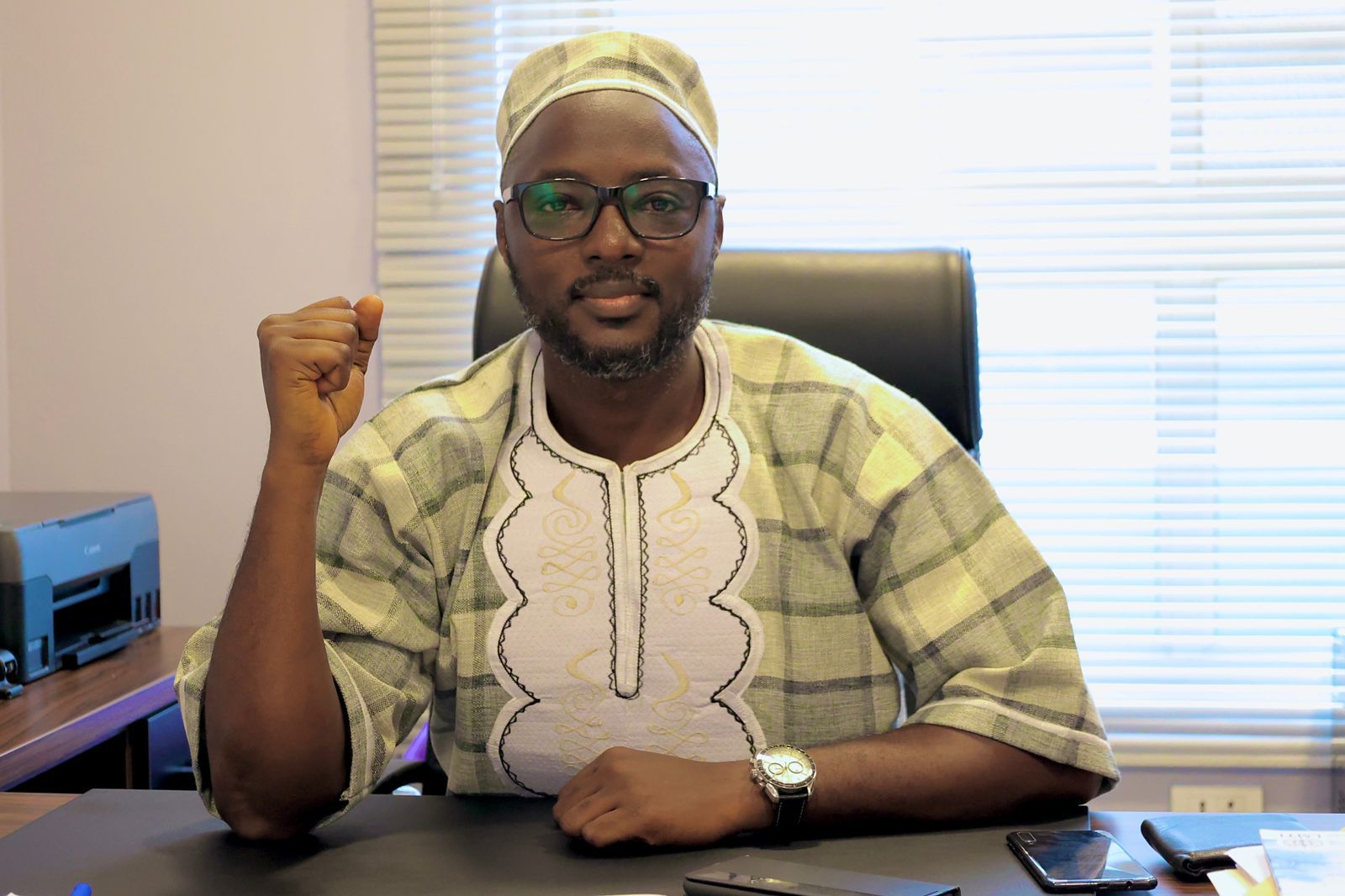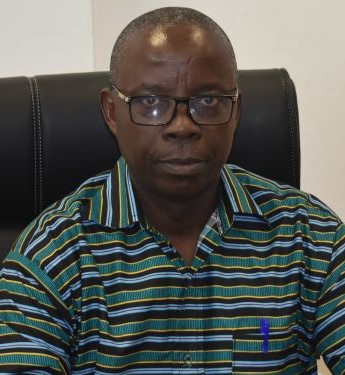 DEPUTY DIRECTOR GENERAL FOR TECHNICAL SERVICES
Biography
William Y. Boeh
Deputy Director General for Technical Services
Mr. William Y. Boeh was born in Palm Baye, Grand Bassa County on June 12, 1962 unto the union of Yarwah Boeh (deceased) and Mrs. Nyujaye Briggs. He's the eldest of six children. Mr. Boeh is a devoted Christian and married to Naomi Andrews Boeh and the union is blessed with six children.
He started his primary education on the Gianda Zondo Mission, Administrative District # 4 , Grand Bassa County and later for secondary education, he entered the Bassa High School and graduated with honor in 1983. Boeh enrolled at the University of Liberia and graduated in 1996 with a Bachelor of Science Degree in Mathematics and Physics. He was later offered a scholarship by the Government of Liberia through the Ministry of Agriculture to enroll at the University of the Philippines Visayasand and obtained Masters of Marine Affairs (MMA)/ Fisheries Management in 2013.
Upon his return to Liberia, he was appointed by the Minister of Agriculture Dr. Florence Cheanowa as Deputy Coordinator at then Bureau of National Fisheries (BNF) now National Fisheries and Aquaculture Authority (NaFAA) for a period of six (6) years. Later, he was offered another scholarship to attend at the Ghana Institute of Management and Public Administration (GIMPA) and obtained an advanced Certificate in Project Management and Public Administration & Management in 2014.
For over 14 years, Mr. Boeh has been working with the fisheries sector of Liberia in various positions ranging from Deputy Coordinator to Coordinator of the then Bureau of National Fisheries. Such enriched work experience with various groups in the Regional Fisheries Management Organizations (RFMOs), Relevant Government Ministries and Agencies and the Local Communities has enabled him to build up the ability to transform research into fisheries policy and Management plans, hence, the strategic facilitation of the reform of the fisheries management process in accordance with UCLOS for the sustainable development of the sector.
He has vested interest in Fisheries Development Programs, Food Nutrition for Poverty reduction and Monitoring Surveillance and Control Couples with Developing Policy and Guidelines in line with UNCOLS provision for development agenda for Present and Future generations, as well as creating an enabling environment for the fishing communities to increase job opportunities by working with development partners and other key stakeholders for the development of the Nation.
Mr. Boeh was appointed in February 2018 by President George M. Weah as Deputy Director General for Technical Services at the National Fisheries and Aquaculture (NaFAA). Since his appointment and subsequent confirmation by the Senate, he has been assisting the Director General in the discharge of the function of the Fisheries Authority. He works closely with local and International Development Partners including the communities to ensure that the Development Agenda of the Government reach the targeted people across the length and breadth of the country. The Deputy NaFAA boss also represents the Institution at the regional and international levels on all Fisheries Conferences such as ICCAT, FCWC, ATLAFCO, etc., while serving as focal point for the distribution of the Yamaha Outboard Engines donated by the Japanese Government.
As Deputy Director General for Technical Services, he assists the Director General to supervise and coordinate the activities of four Divisions within the Department of Technical Services to include Research & Statistics , Marine Fisheries and Environment , Monitoring Control Surveillance and the Aquaculture & Inland Fisheries of the National Fisheries and Aquaculture Authority.